Whether international or local, most professionals were involved in groups, clubs, organizations and their communities before the pandemic began. At a minimum, people were attending monthly events with speakers giving expert advice to advance attendees' skill sets. 
Fast forward to COVID-19, and many group meetings were put on pause. Some still haven't started back up even virtually. 
Several local groups have adapted to hybrid or completely virtual events but have continued to see a decline in membership or attendees. Unfortunately, people are burnt out on virtual events. We all know that. But, this is the reality. 
Reality is, we still need professional development, and professionals are forgetting that. Here are reasons to jump back into your groups and excel further in your career. 
Community 
Your community needs you right now. Small community organizations will be forced to shut down eventually without enough attendance or membership. Most organizations are trying to find affordable ways to get you involved again, but professional networking and advice comes with a price. 
Keep your local organizations afloat, even if it's engaging with them on social media until you have the time and energy to put back into your community. 
As president of the Kansas City International Association of Business Communicators, I'm seeing first hand what a downfall in membership and participation looks like. Right now we're focusing on getting speakers that will interest people enough to attend before worrying about membership numbers. However, with all of the numbers down, it's hard to see the value in hosting events right now. The support from the community means everything. 
Bringing Knowledge Back to Your Business
Your business needs you to sharpen your skills as often as possible. If you're regularly listening to experts in your field give informative presentations, you're staying up to date in whatever your company needs. For instance, supply chain is changing every day. Social media is changing every day. Real estate is changing every day. How are you keeping up? The internet is always a great resource, but why not hear it directly from someone who has studied something specific and can answer direct questions for you? 
Shifting Job Market
People are dropping jobs and moving on way more frequently than before. How can you get your workers to stay? Or how can you bring a new skill set back that could determine whether YOU want to stay? Attend these events. Get inspired. Bring back skills that nobody else is offering to your team right now. 
Another plus: Most of these organizations will post job opportunities if you're looking for yourself or if you need someone to fill a position at your company. They share it with the exact target audience you are looking for and may even have the perfect person for the job. 
Networking
Even if it's virtual, networking is essential in business. You're likely to meet new people by attending these events again, and you'll restore past connections, too. These connections are important to keep on your radar in case you ever need something outside of your own realm of knowledge or experience. 
As you network, remember people's jobs, their companies, their skill sets, etc. If you end up not knowing how to solve a problem for your business or feel stuck, it's good to have someone — or multiple people — to bounce ideas off of. You're much more likely to get a response from someone you've been keeping up with, rather than a person you haven't talked to since 2019.
I personally have helped friends find jobs by connecting them with the right people. For instance, if I see someone in my LinkedIn network posting a job that fits the description of someone I know, I'll do everything in my power to make that connection happen. That connection will create a beneficial partnership with that person for a long time to come. 
With that, maybe it's time to clean up your LinkedIn connections. Re-join! Get involved! If you need somewhere to start, try looking through some of these local organizations or local meetups.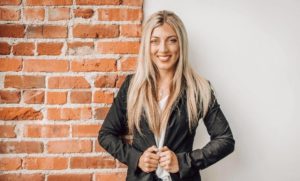 Lexi Ryan is Thinking Bigger's PR and digital content specialist. "A PR guru with a passion for connecting with others and maintaining those relationships," Lexi is president of the KC International Association of Business Communicators and a 2020 KC IABC Rising Star. To connect with her regarding Thinking Bigger partnerships or advertising, email lexi@ithinkbigger.com or call (816) 877-7076.