This year, Google is rolling out one of its biggest algorithmic updates in recent memory. While the company frequently upgrades its search engine ranking algorithms, the Page Experience update is special because it was pre-announced. On top of that, it was postponed from the original release date — a rare act that underscores its importance.
Why Is This Important for Your Business?
Every company wants to be found online, and search engine optimization (SEO) is the key to being found on Google. In fact, your company will never reach its true growth potential without an effective Google strategy.
By adopting an SEO mindset and implementing Google best practices, your company is forced to "de-fragment" your entire marketing strategy and re-calibrate your digital investments in a way that ties them all back to your website. This is the key to maximizing your marketing ROI, unlocking explosive growth and truly crushing it online.
And you can't fully capitalize on SEO unless you keep up with Google updates on a regular basis. If you can address this Page Experience Update and your website's SEO in general, your site will likely rank higher, load faster and convert more sales than ever before.
What Is Google Focusing on This Time Around?
Google defines "page experience" as a set of signals that measures how users perceive the experience of interacting with your website beyond its pure information value. These signals include:
Core Web Vitals

: a combination of technical website issues related to how quickly and when the content on your website loads

Mobile-Friendly

: how easy your website is to use on mobile devices

Safe Browsing

: if your website is free from malicious or deceptive content

HTTPS

: if your website has properly installed an SSL certificate, which enables your website to be served over HTTPS

No Intrusive Interstitials

: Your website should not be using web page popups or slide-overs in a way that makes your website difficult to use. When used correctly, popups can be powerful conversion tools — but when used the wrong way, they can be devastating for your SEO rankings.
While your website's page experience is important, Google still wants to rank websites and web pages with the best information overall, even if the page experience is not fully optimized. Great page experience will never trump great website content. However, in cases where your competitors have similar quality content, your content will outrank theirs if you have a better page experience.
What Do You Need to Do Now?
If you haven't already done so, contact your marketing agency and ask what specific steps they have taken to address the Page Experience update. If you are already working with an agency that specializes in SEO, chances are you already have SEO-friendly web design. If not, it may be a good time to contact a local SEO expert for a digital strategy review or consider hiring a professional SEO agency to help you boost your online presence and unlock your true growth potential.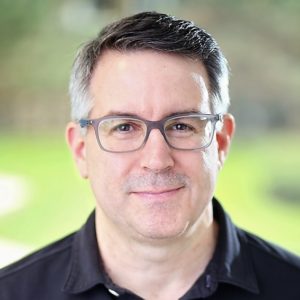 Phil Singleton is a multi-business entrepreneur and the CEO & founder of Kansas City Web Design & SEO, a digital marketing agency in Overland Park, Kan. He is co-author of the bestselling book SEO for Growth: The Ultimate Guide for Marketers, Web Designers & Entrepreneurs. Phil is also co-founder of Podcast Bookers, a public relations agency that books marketers, business owners and authors on established podcasts.