In 2020, there were 67,448 harassment-related charges filed with the Equal Employment Opportunity Commission (EEOC). Whether those charges were related to racial discrimination, sexual harassment, age discrimination and/or disability status, the numbers show how much more work we must do. 
Your company strives to create and maintain a work environment in which people are treated with dignity, decency and respect. The environment of the company should be characterized by mutual trust and the absence of intimidation, oppression and exploitation. Employees should be able to work and learn in a safe yet stimulating atmosphere.
Two of the best ways to prevent harassment are to provide regular training to all employees and implement a comprehensive anti-harassment policy. Since the #MeToo movement gained momentum in 2017, a study showed that more than 50% of companies began to look at their anti-harassment policies to ensure compliance was being met.
However, having a policy is not enough anymore. Companies need to look into training opportunities for their staffs, and, while each state differs on anti-harassment training requirements, it is imperative businesses implement these procedures to protect them from legal ramifications. 
Companies should ensure its supervisors know that they have a direct obligation — both legally and for company policy reasons — to pass along to HR any complaints of harassing or discriminatory behavior they hear about from their employees.
Tips to Make Anti-Harassment Training More Impactful
Make the training interactive.

Emphasize non-retaliation.

Get support from high-level managers.

Emphasize the business risk associated with harassment.

Give specific examples of unacceptable behavior.

Provide supervisors with guidance on how to respond in the moment.

Emphasize that supervisors cannot promise absolute confidentiality.
Intent vs. Impact
It does not matter what a person's intent was in making a comment, gesture, etc. It is the impact on the other person that matters. Once a person has made it clear the message received is unwelcome, it should no longer continue. Otherwise, it becomes harassment.
The Normalcy Virus
Normalizing inappropriate behavior of any kind only contributes to the problem. Just because something only happened once, it does not mean it is acceptable. Just because people are in certain roles or industries does not mean they should have to put up with unwanted actions or comments. Sexual harassment can take many forms and is not limited to physical contact, nor is it exclusive to women. Harassment is not normal.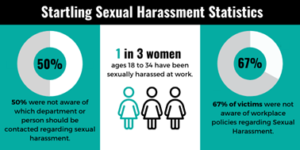 Sexual Harassment Takes Many Forms
It is important to note sexual harassment occurs in a variety of situations. The harasser may be a man or a woman, boss or coworker, or cause harm to either the victim directly or someone indirectly affected by the harasser's behavior. Harassment may occur over email or text message. The bottom line is that once a recipient states conduct is unwelcome if it continues, it is sexual harassment and should be investigated.
The best tool to eliminate harassment in the workplace is prevention. This comes from clear communication, annual training, effective reporting policies and swift actions from management. Employees should be aware harassment of any kind will not be tolerated and be told how they can report a complaint if it should occur. Employers should investigate every complaint thoroughly and without bias. Business owners and employers have the opportunity to stop harassment and inappropriate behavior before someone takes legal action.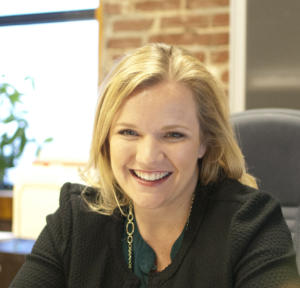 As owner and president of Lever1, Erica Brune is responsible for strategic planning, management and business oversight. With Erica's guidance, Lever1, a fully accredited professional employer organization, has secured an industry-wide reputation of excellence, operational reliability and thought leadership.