Oops, they did it again!
Google dropped another algorithm update, and this one targets link building by way of "guest blogging" or "guest blog posting."
You can see details about this search engine update on the Google Search Central Blog's July 26, 2021, blog post.
What Are Backlinks?
In terms of your website, backlinks are hyperlinks from third-party websites that click back to your website. Since the beginning, backlinks have been a fundamental search engine optimization (SEO) ranking factor that help search engines like Google determine if and where your website should be ranked for specific keywords and phrases.
Are Backlinks Important for Your Digital Strategy?
Yes! 
But over the years, Google has gotten much better at identifying "link spam," which refers to the practice of artificially generating backlinks from low-quality or unrelated websites to point back to your website. Google also has become better at identifying and penalizing websites that use other link-building methods that violate their quality guidelines — such as paying for backlinks. The company has developed increasingly specific rules about how to link to and from your website.
What Is Guest Blog Posting?
Have you received a cold email from a person or company offering to give you a free article for your website or blog? If you own a website, chances are you get these emails frequently. The sole intention of these "offers" is to get one or more backlinks from your website to their or their clients' websites. Should you accept these offers? No, you should not. This is a prohibited link-building tactic that Google now has in its crosshairs!
Is My Agency Building Backlinks?
If you are paying your marketing agency for SEO, they better have a link-building strategy in place, because backlinks are still a very important ranking factor. The problem is that it's very hard to acquire backlinks that will help your SEO and online lead generation without violating Google's quality guidelines. Many agencies do not have true SEO experts in house, and they can get into trouble when trying to implement an SEO campaign with the wrong strategies and tactics. This recent link spam update has many marketing agencies very worried because most agencies either sub-contract their link-building activities to third parties or offshore companies, or they assign these tasks to junior agency personnel who don't have the chops to execute advanced SEO tactics.
I May Be Sitting on an SEO Time-Bomb. What Now?
If your company is paying for SEO services, it is imperative that you complete a backlink analysis right now and chart out a course of action. It is possible to prune away risky backlinks in ways that will reduce your chance of an "unnatural link" manual action penalty or an algorithmic loss in traffic. Your focus should now be building expertise, authority and trust on your website so you can naturally attract the types of links that will help your organic traffic and online lead generation goals. 
Are There Any Safe Link-Building Tactics Left?
Absolutely. And you simply must have a link-building strategy to reach your full SEO and lead generation potential!
There are still many professional link-building companies that specialize in acquiring backlinks that meet Google's guidelines. You just have to do your homework before hiring professional link builders. Aside from generating content that attracts natural links, you can proactively get very powerful backlinks through podcast guesting. This is a powerful digital marketing tactic whereby you become a guest on podcasts within your industry, and one of the many benefits of this type of digital marketing campaign almost always includes a natural backlink to your website. A professional podcast booking service can help you get booked on established shows in your niche. These links are very powerful, safe and 100% natural — just the kind of backlinks that Google wants you to build!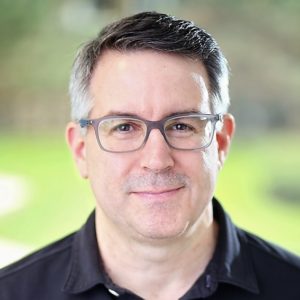 Phil Singleton is a multi-business entrepreneur and the CEO & founder of Kansas City Web Design & SEO, a digital marketing agency in Overland Park, KS. He is co-author of the bestselling book SEO for Growth: The Ultimate Guide for Marketers, Web Designers & Entrepreneurs. Phil is also co-founder of Podcast Bookers, a public relations agency that books marketers, business owners and authors on established podcasts.