The term "fractional executive" has been used more and more the last several years and is becoming a growing trend for mid-market companies and growing start-ups. The challenge is many business owners are unsure what a fractional executive is or when is it the right time to bring someone on board. And where do you find the right person? 
Whether or not you should hire one depends on your business, but they do provide many benefits. In most cases, they will help fuel growth and bring your business to where it needs to be.
What Is a Fractional Executive?
Fractional executives are leaders who take up a part-time position in your C-suite of employees such as CIOs, CFOs, COOs, CHROs — the list goes on. When your business hits a certain size, it can be challenging for a founder or CEO to balance all these roles while still running a company. Typically, the workload is more than the CEOs can handle alone, and they become limited to the experience they have on staff and what they can afford. Fractional executives have significant experience with major firms and bring a lot of different skills and expertise to the role.
Most of the time they may only work part-time or in a freelance capacity, but they can have the same kind of impact on your business that many of your full-time staff provide. Not only do they bring their leadership skills to your business, but they may also lend a certain amount of credibility to your business.
What Are the Benefits of a Fractional Executive?
There are several areas where fractional executives can help your business. After all, they may be more experienced in the business world than many other people on your team. As a result, they can provide unique ideas and knowledgeable input to these areas.
Experience
A fractional executive can provide new ideas for growth and keep your company safe from threats. The experience they have working with other companies and in other industries can provide useful insights that you could not have hoped to gain by acting alone.
Cost Savings
One of the biggest challenges that elude many business owners is when to scale up their business, as well as how fast that they should do so. Many of the fractional executives have already been where your business is and would be more capable of knowing when you should scale. In the end, fractional executives save money. They free up time and stress while bringing a level of experience to help you make the right decisions and increase the efficiency of your business. 
Much-Needed Change
It can be difficult for any organization to make changes, and when the leaders are overwhelmed, it's even less likely. A fractional executive can be the catalyst to incite change in the organization and help reach your goals.
Market Advantage
With the help of a fractional executive, you can be the first in your field to adopt new technologies or IT strategies that give you a competitive edge. Not only will this differentiate your business as a leader in the field, but it will also directly result in increased revenues and perhaps even a larger client base.
FRESH PERSPECTIVE
It's not a hyperbole to say that a fractional executive can be a game changer for your organization. When it comes to solving problems, many business owners can end up hitting a wall when it comes to finding the right solutions. Ultimately, you can only come up with so many ideas to help your business grow. Not only can these seasoned executives offer a fresh perspective, but their opinions can be a lot more informed than a business owner. After all, they have already been in your position, so they have a similar perspective. 
Growth
Fractional executives grow with an organization, freeing up a founder's time for customers. Unlike traditional consultants, they work beyond the recommendation phase to ensure changes are made, enhancements are implemented and KPIs are monitored. These experienced executives provide invaluable leadership and a steadying hand to ensure continuity in operations, thereby allowing company staff to focus on their individual responsibilities of keeping company goals and timelines on target.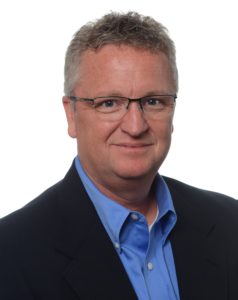 Paul Bredemeier is vice president of consulting services at Trabon Solutions. Paul's experience as a successful business executive and leader of transforming companies provides a unique perspective to how he helps companies grow and create competitive advantages by leveraging technology solutions to solve complex problems.