This is the story of a Kansas City business that went from struggling to find work to getting more business than it could handle.
How does a traditional business in a crowded market achieve explosive growth in six months?
They Started with SEO
Google is a monopoly. If you know how Google analyzes and ranks content on the Internet and apply these principles to your website and marketing strategy, it will calibrate all of your marketing with your ideal customers. In the case of Heartland Decks, the company understood the holistic value of search engine optimization (SEO) and went "all in."  Once they saw how people were searching for their products and services, it became much easier to develop a strategy, create powerful messaging, and invest marketing dollars in high ROI marketing tactics.
They Invested in a Custom Website
Like most small businesses, Heartland Decks started out with a static, digital brochure website. Their original website looked great, but it never generated a single phone call. Their first step toward building a digital lead machine was an investment in a new website (www.HeartlandDecks.com) engineered to be Google-friendly from the ground up.
They Invested in Organic SEO
Over the course of 2020, approximately 50% of Heartland Decks' leads came from non-paid organic search engine results. While organic search engine optimization can have a huge payback, this tactic takes time to generate results. Organic SEO rankings are a website's reward for generating great content, participating in social media, and having a lot of social proof by way of customer reviews. By focusing on content-driven SEO, Heartland Deck was able to achieve top-of-page visibility on Google for terms like "deck builders" in Kansas City. And then the phone started ringing like never before.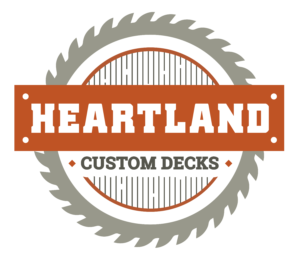 They Invested in Award Marketing
One of the best kept secrets in marketing is that most awards and "best of" lists are pay-to-play. That means your company can directly lobby third-party media sites to be included on lists, or at least pay to be featured on one. Every major Internet aggregator that has a top 10 list or "best of" list has a way for you to get exposure. These lists not only give your business credibility, but they are major sources of quality leads. Consumers trust lists because they make the process of choosing a service provider very easy. In the case of Heartland Decks, 25% of their leads came from third-party award lists.
They Invested in Print Advertising
Yes, print advertising still works. Heartland Decks took out a full-page ad in TheHomeMag for all of 2020. This particular magazine is mailed to 120,000 higher-end KC metro area homes every month. Approximately 25% of Heartland Deck's leads came from print advertising. For home services businesses and retail businesses, there are many opportunities for print advertising besides TheHomeMag. For B2B businesses, Kansas City has also many great print publications that offer powerful advertising opportunities (you are reading one now!). Many business owners think print advertising is dead, but professional marketers know it works better than ever – and Heartland Decks' success with this tactic is a prime example.
They Learned a Valuable Lesson
Quality leads are the single most important goal for most businesses. But when you develop a lead-generating website and the flood gates open up, you must be able to handle the increase in lead flow! Heartland Decks struggled at first to keep up with its leads. They did not have the people, processes or systems in place to scale at the pace of their lead flow. Now, the company has addressed its growing pains and is experiencing tremendous growth. But if you are ready to take your business to the next level with a lead generation system, be careful what you wish for – and make sure you are ready to handle a sudden surge in demand.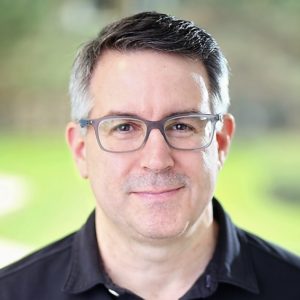 Phil Singleton is a multi-business entrepreneur and the CEO & founder of Kansas City Web Design & SEO, a digital marketing agency in Overland Park. He is a co-author of the bestselling book SEO for Growth: The Ultimate Guide for Marketers, Web Designers & Entrepreneurs. Phil is also co-founder of Podcast Bookers, a public relations agency that books marketers, business owners, and authors on established podcasts.