In marketing, we often have blinders on that make us believe the best way to be successful is to get new customers at an ever-increasing rate. But too often, we get caught up in this game of cat and mouse and forget that our best customers are already sitting in our database: existing customers.
These people have already been won over once—who's to say you can't do it again? And the best part? Closing them is more efficient as well. 
Not only are they more likely to spend more on your product or service (31% more to be exact) than a new customer, but it also costs five times less to close an existing customer than it does to acquire a new one. 
Your existing customers can be powerful advocates for your brand in ways that new ones can't, or at least won't be able to for months or years to come. That's why we're encouraging you to make 2022 the year you finally understand the real value of your existing customer base and create a marketing strategy built specifically for retaining and re-converting them.
Four Customer Retention Strategies
Personalize your customer's experience 
With existing customers, it's crucial that you make them feel like you're building a real relationship with them. Even if your personalized approach is centered on things like automation or inserting their information into email marketing, the feeling of a personal connection can help strengthen your relationship and increase their confidence in purchasing from you again.
One of the easiest and most efficient ways to do this is through email marketing. An example of this would be sending refill reminders for products your customers have purchased in the past.  Basically, make them feel like you understand their wants and needs and show them how they can get those serviced through other avenues of your business. 
This doesn't only apply to email, though. You can implement a personalized strategy through a variety of channels such as SMS, social media or advertisements. You just need to figure out what matters to your customers and how you can help them. 
Provide customer-focused incentives
We know that you appreciate your customers—but do they? Reward customer loyalty with incentives. Incentives like exclusive offers, loyalty programs and discounts can empower and help engage your existing customer base in a way that not only garners sales, but also improves customer retention.
Exclusive offers
Exclusive offers are anything specific to one group of people. For example, existing customers can be sent offers like free shipping when they subscribe to your newsletter or 15% off when they spend $50 or more.
Not really "selling" anything? Consider providing exclusives without monetary value, like tips and tricks to your newsletter subscribers; video exclusives to those who join your online community only; or special insights for attendees of your webinars.
Loyalty programs
Consider implementing frequent purchase incentives such as "buy five, get your sixth service free" in order to encourage people to spend more. This can help distinguish your brand from other companies while also demonstrating who your top returning customers are.
Lapsed user discounts
If you have a group of users that hasn't been engaged in a decent amount of time, send that group an incentive to return to your business! Messaging such as "It's been a while" can be very encouraging, especially when paired with a discount code or freebie.
Prioritize customer service
80% of your sales come from 20% of your customers—so according to the Pareto principle, if you can retain more customers, you can increase your chances of making more money. 
Practicing excellent customer service is a key component of this principle. If you have a customer retention team, make sure those employees are trained and experienced. If you don't have a dedicated department, focus on ways to improve your customer service through your purchasing funnel. This includes items like making it easy (and often free) to return a product or solve an issue. 
The key to customer service is that you always need to be prepared to go the extra mile. Whether it's a coupon, free access to gated content, or just simply taking the extra time to write a personalized email, prioritizing your customer service will pay itself back tenfold if done correctly. 
Understand customer retention rate
Ignorance isn't bliss. If you have poor customer retention rates, it's important that you dive into the details to understand why your customers are leaving you at such a high rate in the first place.
Not only does this give your customer service team another touchpoint, it also can help you finalize a marketing plan based on reality and not just semi-educated guesses.
One way to do this is to implement a strategy for receiving customer feedback. When people decide to leave your company or terminate their accounts on your site, ask them why. You can set up an automatic email or survey, or reach out personally to get this information. 
The most important thing, though, is that you're willing to listen. If you come off as defensive or dismissive of their concerns, you lose the opportunity to possibly reconnect with them in the future once you've figured out how to solve their problems. 
If you have the time and scope, you might even consider sending these same emails or surveys to your existing customers to help measure your Net Promoter Score (a proven measurement for customer experience management).
The more you know, the better your service can be. And the better your service, the more likely your customers will keep coming back.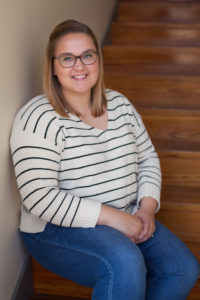 Lisa Frey is director of client strategy at MAKE Digital group, an innovative digital marketing agency that specializes in forward-thinking marketing strategies for small businesses. Lisa has 10+ years of experience creating and implementing marketing strategies for clients in a wide variety of industries. To schedule a free analysis of your marketing strategy, email Lisa at lisa@makedigitalgroup.com.